Jesuit Schools
Ateneo de Manila University

Ateneo de Manila is a private university run by the Society of Jesus in the Philippines.
It began in 1859 when the City of Manila handed control of the Escuela Municipal de Manila
in Intramuros, Manila, to the Jesuits. It was then a state-subsidized school. It became a
private school during the American occupation of the Philippines, and has moved from Manila
to its current location. It received its university charter in 1959.
The Ateneo de Manila University operates from several campuses in Metro Manila, with each
campus housing academic and research units. Several thousand faculty members serve a student
body in different academic levels, from elementary to postgraduate. The Loyola Schools have
around 8,000 undergraduate students and around 3,000 graduate students making the Ateneo small,
in terms of population, relative to many other Philippine universities.



Ateneo de Davao University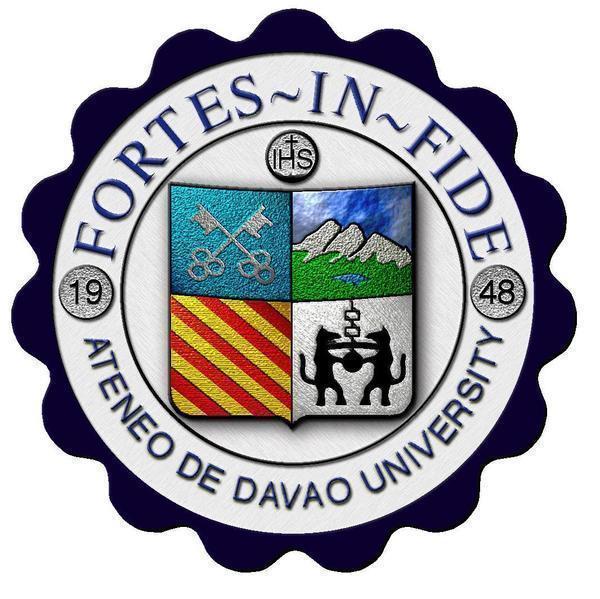 Ateneo de Davao is a private Catholic university administered by the Society of Jesus in Southern
Mindanao in the Philippines. It was established in 1948. It is divided into five units including
the School of Arts and Sciences, School of Business and Governance and College of Nursing. It also
runs grade school and high school units. It has two campuses, the Jacinto Campus (which houses the
schools and colleges of the university, including the Graduate Programs and the College of Law) and
the Matina Campus (elementary and high school) - all located in the center of Silicon Gulf, Davao City,
the de facto business, trade, commerce and education capital of Mindanao.



Xavier University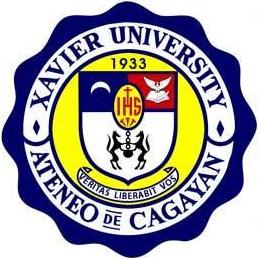 Xavier University of Cagayan de Oro is a private, Roman Catholic university run by the Society of Jesus
in Cagayan de Oro, Philippines.It was founded in 1933 as the Ateneo de Cagayan by an American Jesuit
Missionary, Fr. James T.G. Hayes S.J., who later became the first Archbishop of Cagayan de Oro. In 1958,
Ateneo de Cagayan became a university and was renamed to its present name, Xavier University, in honor of
the Jesuit Missionary, St. Francis Xavier. The rename was made in anticipation of sister-school Ateneo de
Manila changing its name to "Loyola University" (in honor of St. Ignatius Loyola, founder of the Society of
Jesus) in 1959, a move which did not push through.
There were at least two attempts by the alumni of the then Ateneo de Cagayan to revert the name of the
University to Ateneo de Cagayan. The first attempt was in the mid 90's and the second attempt was in 2007.
These attempts were, however, not widely supported and in the case of the 2007 proposal, not endorsed by the
Xavier University Alumni Association (XUAA).The official student publication of Xavier University is The,
Crusader. Its supreme student government is the Xavier University-Central Student Government.



Ateneo Sacred Heart School of Cebu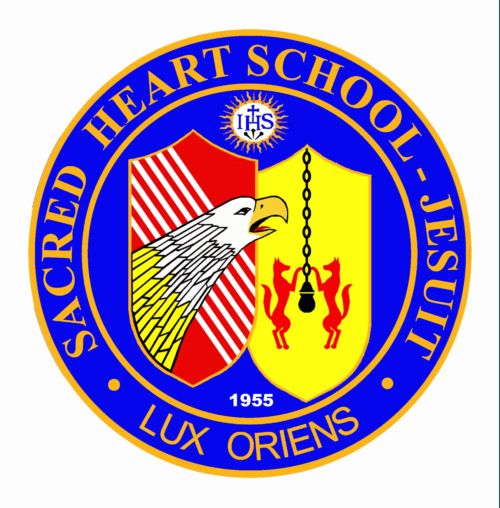 The Sacred Heart School of the Society of Jesus, commonly known as Sacred Heart School - Jesuit is a private,
Catholic college preparatory school for run by the Society of Jesus' Philippine Province. Its programs are
both Chinese and Filipino in character.The school was built in 1954 along Gen. Maxilom Ave., Cebu City. The
school transferred to a much bigger campus in Canduman, Mandaue City, Cebu in 2007.The school was primarily
an all boys school. It opened its doors to female students on 1998 only up to a few levels in grade school. In
2006, the school produced its first batch of graduates with female students.



Ateneo de Naga University



Ateneo de Naga University is a private university run by the Society of Jesus in Naga City in the province of
Camarines Sur, Philippines. It was established in 1940.The PILLARS Publication, founded in 1961, is the official
tertiary student publication of the Ateneo de Naga University.



Ateneo de Iloilo University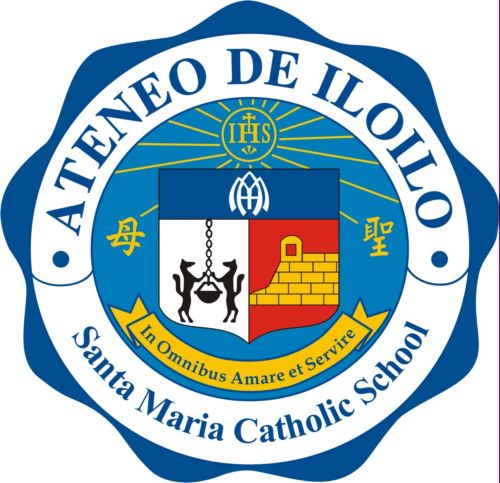 Ateneo de Iloilo - Santa Maria Catholic School (AdI-SMCS) is a private, Catholic preparatory school for run by the
Society of Jesus' Philippine Province. Its programs are both Chinese and Filipino in character.Expelled from China
by the Communist takeover, the Jesuits came to Iloilo in 1953, and started their apostolic work among the local Chinese
community as continuation of their missionary work in Mainland China. With the support of the Iloilo Chinese and Filipino
communities, Santa Maria Parish under the tutelage of Our Lady Queen of China was established by Fr. Guerrino Marsecano,
an Italian Jesuit Missionary.
The blue dragon is the symbol of the Ateneo de Iloilo - Santa Maria Catholic School School, the dragon stands for valor,
heroism, and excellence. The school has chosen the Blue Dragon in honour of the School's Patroness, Mary, under the title Our
Lady of China.



Ateneo de Zamboanga University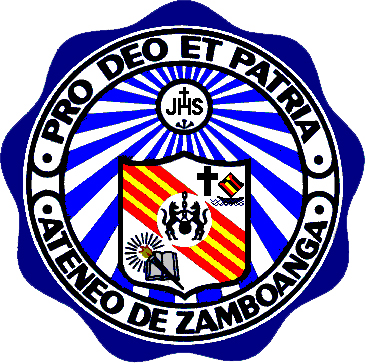 Ateneo de Zamboanga University is a Catholic and Jesuit university in Western Mindanao. It is also known by the acronym AdZU .
Founded by the Society of Jesus in 1912, it is the second oldest Jesuit school in the Philippines. It initially catered to primary
and secondary education for boys. It became a college in 1952, and a university in August 2001. The Ateneo de Zamboanga began in
1912 as Escuela Catolica, a parochial school run by Spanish Jesuits at the old site of the Immaculate Conception Church, right across
the Sunken Garden. Fr. Manuel Sauras, S.J. was the first director.It operates two campuses. The main campus in La Purisima Street houses
Its official student publication is The Beacon Magazine. The Sanggunian ng mga Mag-aaral ng Ateneo de Zamboanga University (SMADZU) is its
student government.